Zayd, the son of Imam al Sajjād (peace be upon them), is a landmark figure in Islamic history. He led an uprising against the government to avenge the blood of his grandfather, Imam al-Husayn (p). A theological school known as the Zaydiah separate from other Shīʿī denominations by their belief in the Imamah of Zayd. Nonetheless, he remains a highly respected figure amongst the Twelvers and their scholars. For example, al-Majlisī says that although conflicting reports have reached us regarding Zayd– some that go as far as attributing kufr to him– the majority of these reports praise him. They indicate that he had accepted the Imams of his times, and that his uprising was noble in avenging the blood of al-Husayn (p). He attributes this opinion to the majority of Shīʾī scholars, adding that he [al-Majlisī] had not come across an opposing opinion.1
Up to six reports can be cited in the Twelver hadith corpus that allegedly disparage Zayd. Five of these are considered weak, and as such, have no relevance and authority, which leaves one authentic report that is found in al-Kāfī. From this single report, some have understood that Zayd was unaware of the Imamah of his father, Imam al-Sajjād, as well as that of his brother, al-Bāqir (peace be upon them). If this understanding is correct, then the following question arises: if Imamah was a well-known concept amongst the Shīʿa, then why was the immediate family and beloved son/brother of the Imams unaware of it?
Sayyid Khoei قده rejects this understanding of the report and considers it absurd. ʿAllāmah Shaʿrānī قده has a similar opinion. The former contends that Zayd had permission from the Imam to revolt but this was not publicly known, and therefore could not be shared. Meanwhile, ʿAllāmah posits that Zayd was potentially mistaken in believing that the Imam would be happy about his uprising and potential victory. Regardless of their difference of opinion on this issue, the two strongly disagree with the possibility of Zayd being unaware of the Imamah of his father and brother, and attempt to provide a more suitable reading of this report. What follows is the text of the report and its commentaries.
Report
 عدة من أصحابنا، عن أحمد بن محمد بن عيسى، عن علي بن الحكم، عن أبان قال: أخبرني الأحول أن زيد بن علي بن الحسين عليهما السلام بعث إليه وهو مستخف، قال: فأتيته فقال لي: يا أبا جعفر ما تقول إن طرقك طارق منا أتخرج معه. قال: فقلت له: إن كان أباك أو أخاك خرجت معه، قال: فقال لي: فأنا أريد أن أخرج أجاهد هؤلاء القوم فاخرج معي، قال: قلت لا ما أفعل جعلت فداك، قال: فقال لي: أترغب بنفسك عني؟ قال: قلت له: إنما هي نفس واحدة فإن كان لله في الأرض حجة فالمتخلف عنك ناج والخارج معك هالك وإن لا تكن لله حجة في الأرض فالمتخلف عنك والخارج معك سواء، قال: فقال لي: يا أبا جعفر كنت أجلس مع أبي على الخوان فيلقمني البضعة السمينة ويبرد لي اللقمة الحارة حتى تبرد شفقة علي ولم يشفق علي من حر النار، إذن أخبرك بالدين ولم يخبرني به؟ فقلت له: جعلت فداك من شفقته عليك من حر النار لم يخبرك، خاف عليك أن لا تقبله فتدخل النار، وأخبرني أنا فإن قبلت نجوت وإن لم يبال أن أدخل النار، ثم قلت له: جعلت فداك أنتم أفضل أم الأنبياء؟ قال: بل الأنبياء، قلت: يقول: يعقوب ليوسف: يَا بُنَيَّ لَا تَقْصُصْ رُؤْيَاكَ عَلَىٰ إِخْوَتِكَ فَيَكِيدُوا لَكَ كَيْدًا لم لم يخبرهم حتى كانوا لا يكيدونه ولكن كتمهم ذلك، فكذلك أبوك كتمك لأنه خاف عليك، قال: فقال: أما والله لئن قلت ذلك لقد حدثني صاحبك بالمدينة أني أقتل وأصلب بالكناسة وأن عنده لصحيفة فيها قتلي وصلبي، فحججت فحدثت أبا عبد الله عليه السلام بمقالة زيد وما قلت له، فقال لي: أخذته من بين يديه ومن خلفه وعن يمينه وعن شماله ومن فوق رأسه ومن تحت قدميه ولم تترك له مسلكا يسلكه
al-Aḥwal reported to me saying: Zayd b. Ali b. al-Husayn sent for me while he was in hiding, so I went to see him. He [Zayd] said to me:
O Aba Ja`far [al-Aḥwal], what will you say if a knocker from among us [the family of the prophet] knocks on your door [asking for your support to fight the unjust ruler] – would you come out in revolt with him?
I said to him:
If it is your father [al-Sajjad] or your brother [al-Baqir] I would set out with him.
He [Zayd] said to me:
Verily I wish to rise up and fight these people, so set out with me.
I said:
No, I will not do so, may I be made your ransom.
He said to me:
Do you prefer your life over mine?
I said:
It is only one soul – if Allah does indeed have a Hujja [proof] on the earth, then the one who stays back from joining you is saved, and the one who joins you is destroyed, but if Allah does not have a Hujja [proof] on the earth, then the one who stays back and the one who joins you are both the same.
He said to me:
O Aba Ja`far I used to sit with my father to share a plate with him so he would feed me the choicest piece of meat and cool for me a hot morsel fearing for my health, but he did not fear for me enough to save me from the hell-fire! How could it be that he informed you about the religion and did not inform me about it!
I said to him:
May I be made your ransom – it is only because of his fear of hell-fire for you that he did not inform you! He feared for you that you would reject it and enter the fire, but he informed me that if I accept I am saved and he was not bothered that I would enter the fire.
Then I said to him:
May I be made your ransom, are you better or the prophets?
He said:
The prophets.
I said:
Ya`qub said to Yusuf: "O my son – do not relate your dream to your brothers for they will devise a plot against you" (12:5). Why did he not inform them? It was so they may not devise a plot against him. [Rather] he was to keep it a secret from them [so as not to tempt them]? The same way your father kept it a secret from you because he feared for you.
He said:
By Allah! Now that you mention that – your companion in Medina [the Imam] narrated to me that I am to be killed and crucified in Kinasa, and that he has a book which tells of my killing and crucifixion in it.
Later I [al-Aḥwal] made the pilgrimage and relayed to Imam al-Ṣādiq my conversation with Zayd, so he said to me: you took him from in front and from behind, from the right and from the left, from above his head and from below his legs and did not leave him any way to take.2
Commentary of Sayyid al-Khoei (Summarised)
Zayd's rejection of the presence of a ḥujjah other than himself and that his father intentionally refused to inform him of the truth due to love, are without a doubt both false assumptions.
How can it be accepted that al-Aḥwal, a senior companion with a deep understanding of the station of Imāmah and its responsibilities, would suggest that Imam al-Sajjād refrained from informing his own son of his Imāmah due to fatherly love and foreknowledge that Zayd would reject? How could he have love for a son who would reject the truth if he received it?
Rather, it is more sensible to read this report in the following way:
al-Aḥwal was a known companion, and had he joined Zayd it would have strengthened the latter's military cause. For this reason, Zayd invites him to join, but al-Aḥwal rejects the offer based on the belief that Zayd does not have permission from the Imam to revolt. To justify his refusal, al-Aḥwal explains that only an uprising with the permission of an Imam is legitimate. Zayd, aware of such a simple matter, rhetorically asks: How could it be that the Imam, despite his incredible love for me, will not teach the basics of religion to me? In other words, I am aware that any uprising without the Imam's permission is illegitimate: you don't need to teach me this about religion. This is Zayd indirectly informing the companion that he has permission from the Imam, but he is being cautious in explicitly proclaiming it. This caution may be due to fear of this information spreading and potentially causing serious danger to the Imam. Zayd further reinforces this idea by mentioning that the same Imam you follow in Medina has informed me of my murder; therefore, do not assume that my uprising is false, futile, and for materialistic gains; rather it is for a different matter.
al-Aḥwal, who has not understood the subtleties that Zayd's is making, debates him on the assumption that Zayd does not have permission, and eventually relates the conversation to Imam al-Ṣādiq in Medina. The Imam applauds al-Aḥwal's strong debating skills given his circumstances and the information that was available to him. In summary, insofar as al-Aḥwal was ignorant of Zayd's legitimacy in his uprising, al-Aḥwal's debate with Zayd was well carried out. And in this light, the Imam is not affirming that Zayd is truly unaware of the matters of religion and Imamah.
Our interpretation is reinforced by the many reports that indicate Zayd's knowledge and acceptance of the Imams; as such, this report cannot be used as evidence for his deviation and disparagement.3
ʿAllāmah Shaʿrāni's comments (summarised)
Commenting on Mullā Ṣālih's explanation of this hadith, he writes:
We do not accept that it is permissible for Prophets and Imams (peace be upon them) to conceal the truth from those who they know will reject it, out of love and affection. Otherwise we would also have to claim that the Prophet (p) wronged Abū Jahl and Abū Lahab and other enemies like them. The Prophet invited them to the truth and consequently placed them in a predicament that would lead to their damnation. It would have been more appropriate and in line with his mercy to avoid inviting them to the truth if he knew they would reject it.
Furthermore, how could any reasonable person accept that Zayd was unaware of his father's Imamah? This is a strange opinion that opposes common decorum! How could the claim to his father's Imamah and brother be unknown and concealed from Zayd after 40 years of living with them, even though he was in the household of Imamah? This being while other, more distant individuals outside the household were aware of it. And is it truly reasonable to consider that Imam al-Sajjād would be able to conceal such a matter for 40 years from his own son?
While we admit to the greatness of Zayd and the grandeur of his status, we do not consider him infallible. It is not unlikely that he erred in his revolt while incorrectly assuming that it was permissible for him. Hishām (the caliph of the time) had angered him, and Zayd could not see a way to react to this insult except to invite the people of Kufa to revolt.
Another possibility is that he assumed the Imam himself was not willing to revolt in order to preserve the lives, wealth and welfare of his community. Or, he assumed the Imam would be happy if he revolted and obtained power. These kinds of mindsets and decisions are not unlikely from the righteous nobles of the Shīʿa (like Zayd, given their concern for the community).
As for al-Aḥwal, he is not infallible despite his close connection to the Imam. His comments are not entirely true, even if Zayd chose to stay silent in reply to them. The Imam's affirmation does not indicate more than this either (that is, he only commends him for his ability to silence his opponent).4
Conclusion
The key sentence in the report that can be used to indicate that Zayd was not aware of Imamah is "My father has not informed me of the religion but has informed you?!". This was the response to al-Aḥwal who was implying that only an uprising with the permission of the Imam is legitimate; the implication of this was that because Zayd did not have permission, he could not join him. One simply has to contextualize Zayd's reply after al-Aḥwal's reasoning, especially with Zayd's usage of the word "religion", to conclude that Zayd is talking about a religious concept (like the necessity of permission to revolt) versus a tangible fact (like the Imamah of his father).
In essence, Zayd is telling the companion that you don't need to teach me about religion. Someone who was raised in the household of Imamah does not need a lesson on the basics of what a legitimate uprising is or is not. This can mean two things: either that he has permission from the Imam, as Sayyid al-Khoei suggests, or that he had assumed his uprising was legitimate, as ʿAllāmah Shaʿrāni suggested. This would be also aided by Zayd's final comments, which reference the Imam's foreknowledge of his killing, reinforcing the idea that his uprising is not for worldly matters. Either way, it is clear to see the matter is not about the Imamah of his father or brother; rather, it was about the legitimacy of his revolt.
Finally, having discarded this report's alleged meaning in disparaging Zayd, we can conclude that Zayd is a praiseworthy and respected figure in the eyes of the Imams of the Twelvers and their scholars.
 و الحمد لله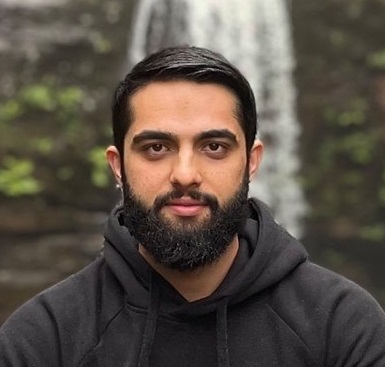 Ali Safdari is a BA in Philosophy and Physics from University of Sydney and has been studying in the Islamic Seminary of Qom since 2018.
Footnotes